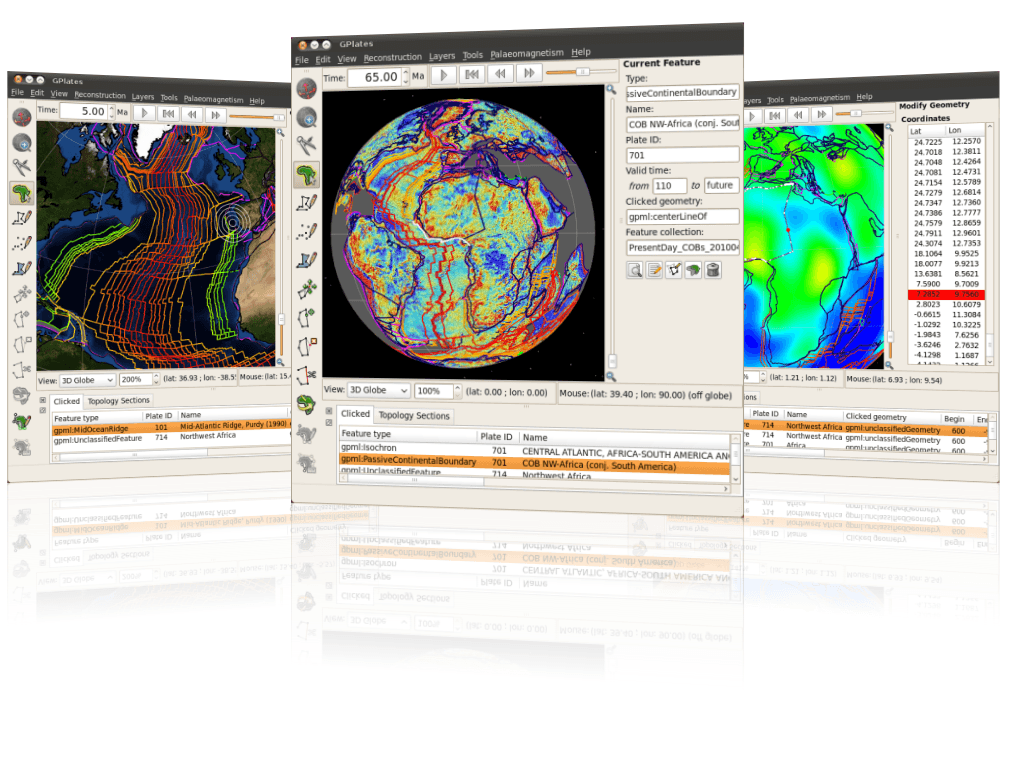 What's new in version 1.0:-
The ability to create and visualise flowlines and motion paths of points across plates.
A new Small Circle tool, to help visualise stage rotations.
When closing, GPlates will remember the files that you had loaded. The new Recent Session menu allows you to re-open files from a previous session.
The viewport can now be annotated with text including the current reconstruction time.
The background colour of the globe and graticule resolution can be configured.
Layers can now be toggled on and off in the Layers dialog.
The default Rotation layer can also be controlled directly from the Layers dialog.
A preview of a new Total Reconstruction Sequences dialog to enable more powerful control over the rotations.
...as well as a host of other improvements throughout the application.
GPlates 1.0 compiles and runs on Windows Vista, Windows XP, Linux and MacOS X. Download GPlates 1.0 from the Download page.
GPlates-compatible data have been made available. For more information, see the Download page.