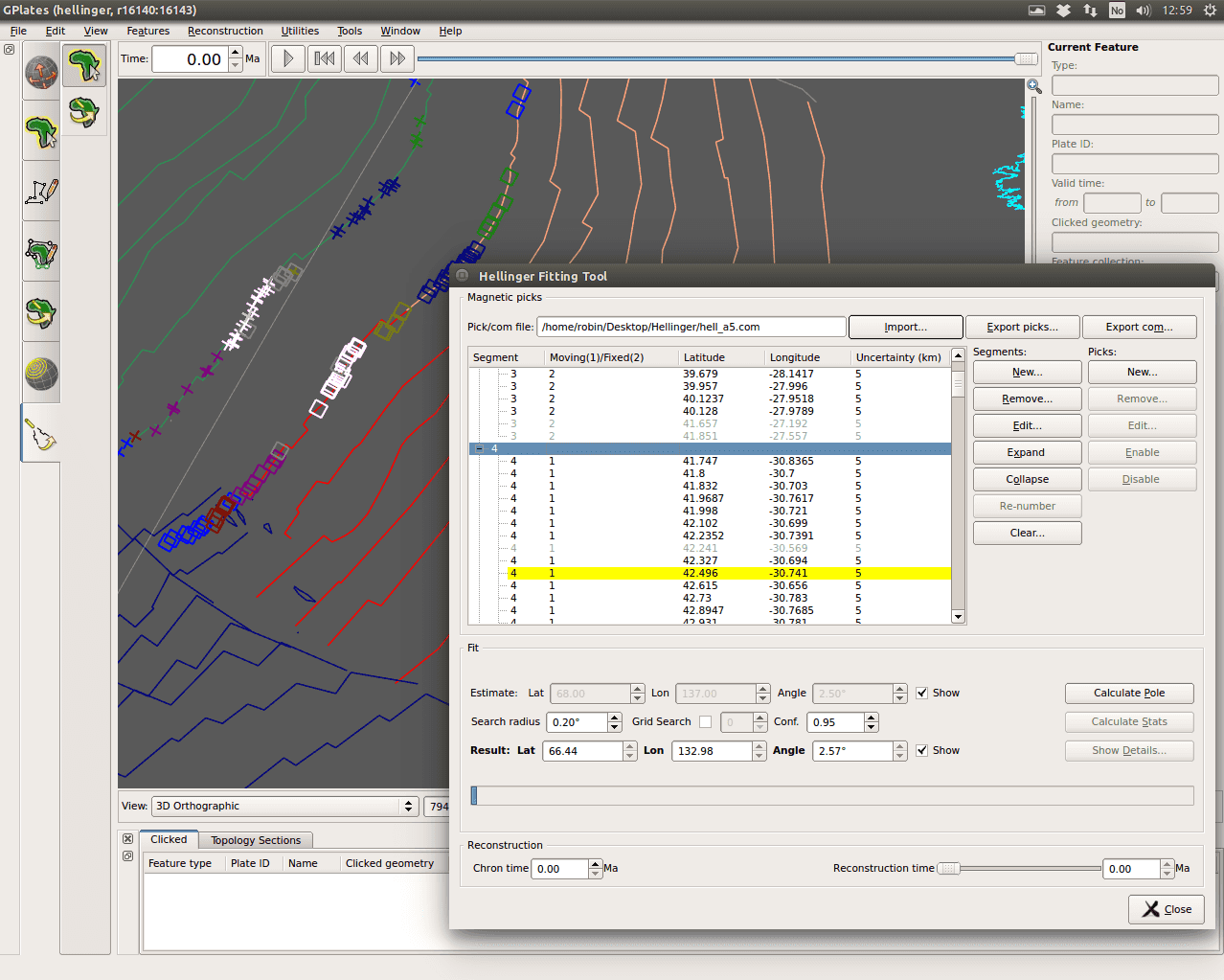 What's new in version 1.5 + hellinger-testing:-
New Hellinger tool:

Added new workflow to determine best-fitting poles by the method of Hellinger:

Import and export data files compatible with the FORTRAN programs of Chang and co-workers.
Edit and create magnetic pick data points, via the canvas or tabularly via the Hellinger dialog.
Adjust segmentation of magnetic picks.
Enable/disable magnetic picks from inclusion in the fitting algorithms.
Specify pole and angle estimates via the canvas or via the Hellinger dialog.
Perform fitting using a Python implementation the FORTRAN programs.
Visualise resulting fit and uncertainty on the canvas.
Export fit and uncertainty data to text file.
This experimental release of GPlates contains a new Hellinger tool in addition to all functionality available in the recent GPlates 1.5 official release.
This release compiles and runs on Windows 7/8/8.1, Linux and MacOS X. Download this release from the Download page.
GPlates-compatible data have been made available. For more information, see the Download page.