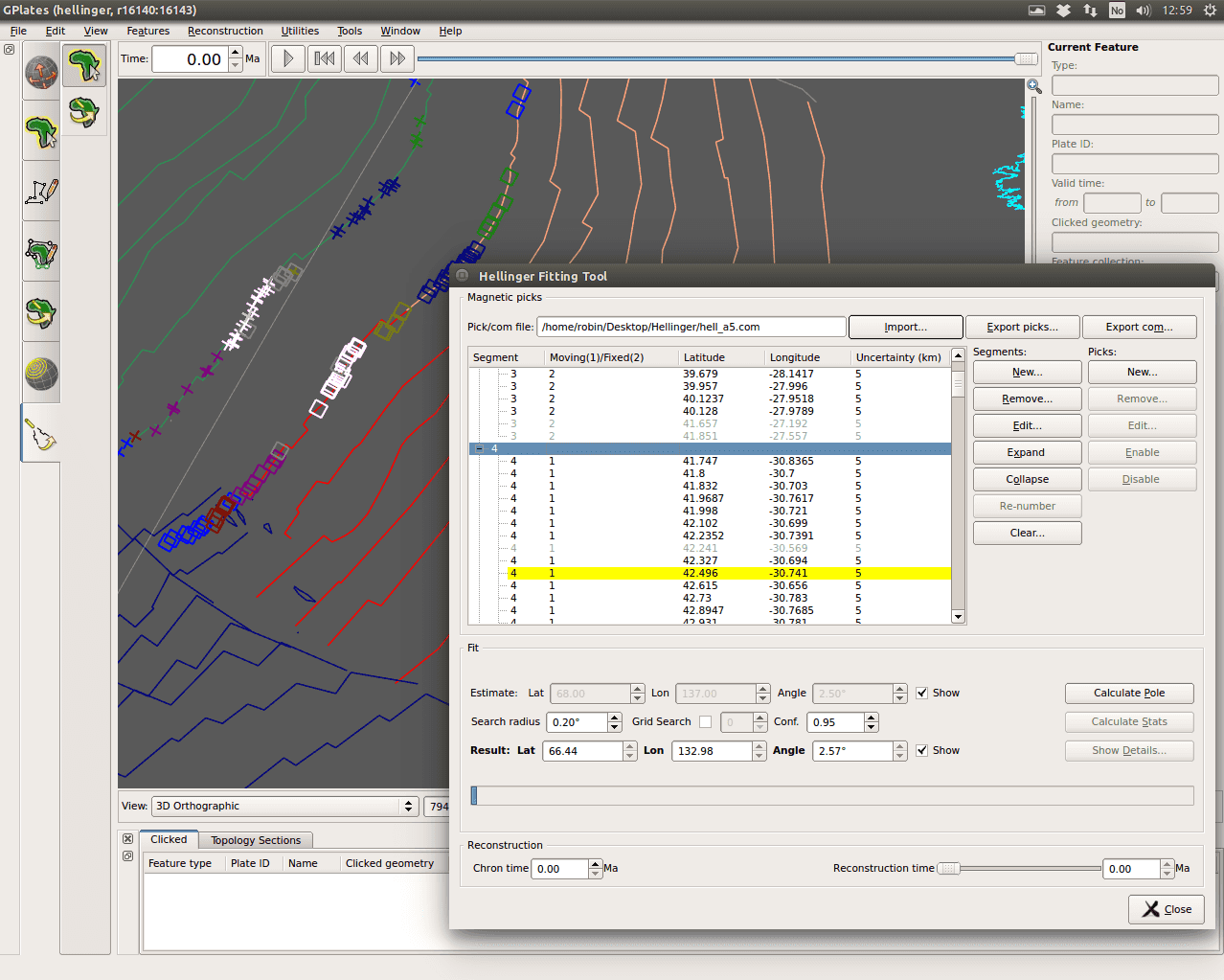 What's new in version 1.5 + hellinger-testing:-
This experimental release of GPlates contains a new Hellinger tool in addition to all functionality available in the recent GPlates 1.5 official release.
This release compiles and runs on Windows 7/8/8.1, Linux and MacOS X. Download this release from the Download page.
GPlates-compatible data have been made available. For more information, see the Download page.